EcoGirlNZ making a difference in the community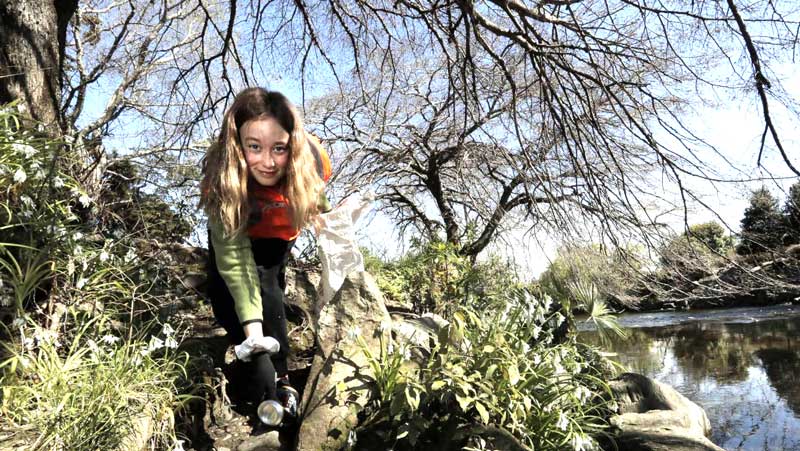 I am Sophie Weenink Smith and I am 15 years old. I have a passion for helping people and our environment. I aim to show people that no matter what someone's age is, we can all make a difference in the world.
I feel so honoured to be the Youth Advocate for The Kāmahi Trust, providing ideas for the Trustees and communicating what it's about to people of my age. Sometimes it can be hard to know where to turn when you have big ideas but little support or funding to bring those ideas to fruition. I feel that The Kāmahi Trust is a shining light and I know the big impact it will have for so many people.
In my spare time you will find me organising community beach and river clean ups under my alternate name EcogirlNZ. I am also the Youth Ambassador for Kohine Maia (Active Girls).
I have just completed my first year as the Youth Representative on the Board of Nelson Cancer Society.  Another of my passions is volunteering for Giving Aroha in Anzac Park. This organisation helps our homeless community in Nelson. 
This year I was selected from hundreds of applicants to attend a weeklong environmental leadership programme called Blake Inspire, run by the Sir Peter Blake Trust. I was taught by many inspiring people on the programme and was able to meet likeminded youth with similar goals.

Sophie Weenink Smith
I have always had a passion for helping our environment. My activism really kicked in when I was 13. I was snorkelling at Cable Bay and noticed so much plastic in the water. I then organised a Tahunanui beach clean-up and more than 200 people turned up and we cleared 200kg of waste off the beach. I also asked for donations to support homeless people in our community in lieu of presents for my 15th birthday and people donated more than $2000.
I think these things demonstrate that small ideas from a young person can cause great things to happen. There are many of us with ideas but we just need support to help us turn our dreams into reality.
I am so excited to work alongside The Kāmahi Trust to unite people with big dreams and excellent ideas with those who can support them. Together we can make a difference in this world. I am so excited to see what we can achieve!
Pictured: Pippa Sussex and Ysabella Abel About four years ago, our year 9 social studies class decided to create welcome packs for former refugee students at our school as part...